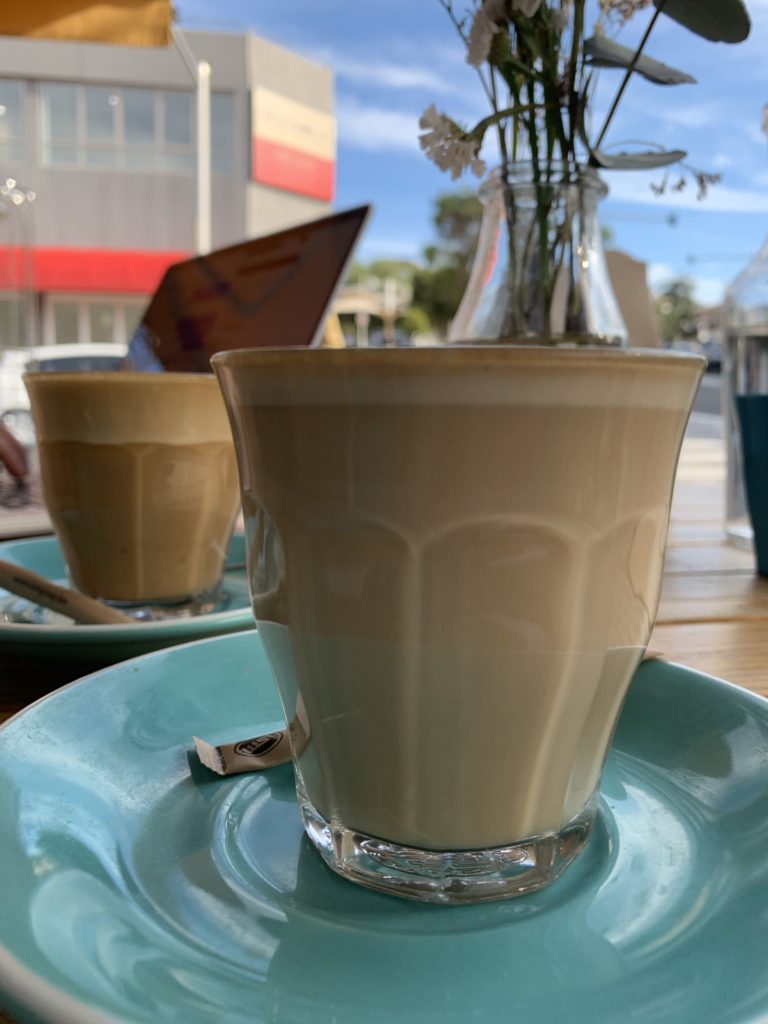 Albert and Moore a sunny local cafe, that's well worth travelling for. Sitting on the corner of Albert and Moore streets, this Northern Beaches spot serves perfect coffee with some delicious, nutritious and fresh food. Totally apt for a cafe in Freshwater.
The words 'Loving food that loves you back' are painted across the cafe wall, and that's exactly how we felt. With the focus on fresh, healthy and tasty left us smiling and energised for the rest of our day!
Albert & Moore Coffee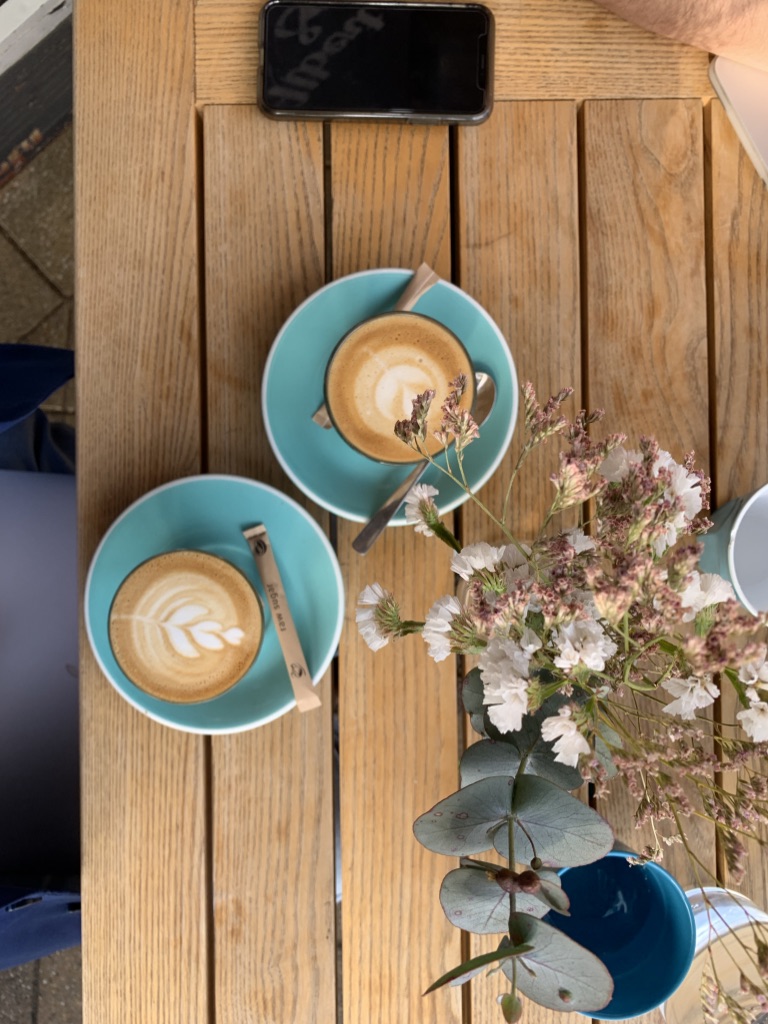 Serving the ever exceptional SingleO beans, their latte scores full marks from us. The coffee was on the sweeter side, with a chocolaty raspberry tone. Making the coffee is full-bodied, with the milky sweetness that dances and clings to your tongue. And of course you get the milk of your choice, as they had a great variety.
Albert & Moore Food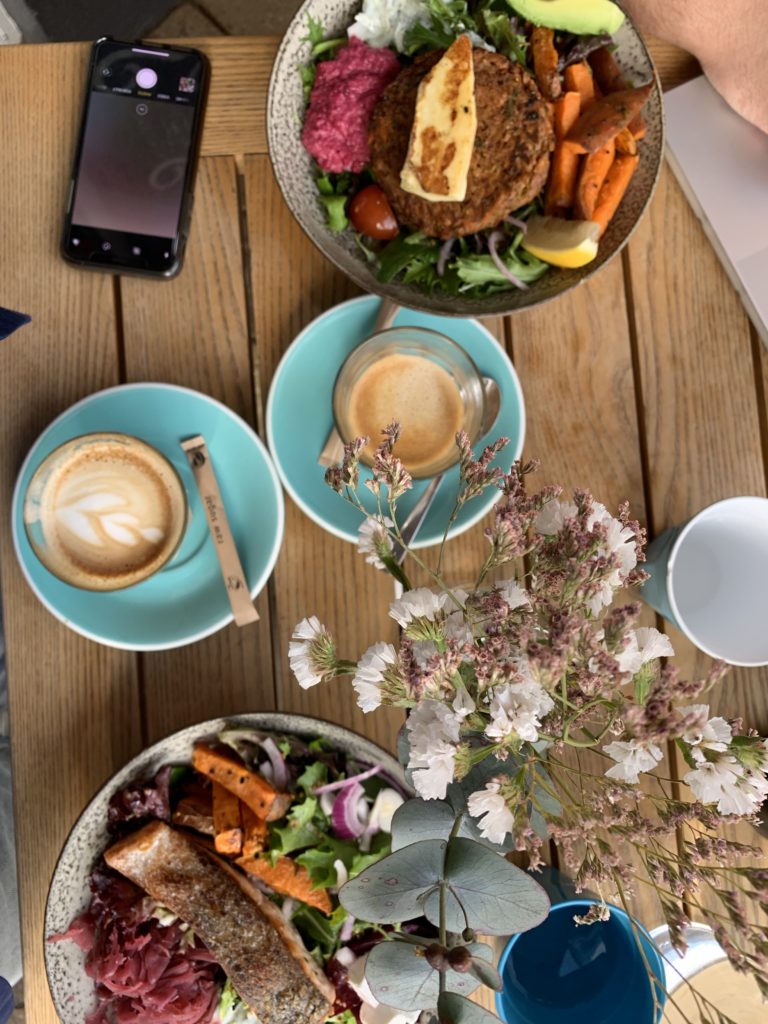 The menu shines with lunch bowls brimming with healthy flavours and fresh burgers being some of the highlights. While the breakfast menu is built on the classics… the classics done well.
We were there for lunch and picked the vegan bowl and the salmon bowl. When one uses such fresh and tasty ingredients you don't need to do too much to create an amazing meal. The dishes all had tasty ingredients such perfectly cooked salmon, halloumi, beetroot, feta, sweet potatoes all combining for beautiful and satisfying flavours in the mouth
The Verdict
Albert & Moore is bright and airy, with an unmistakably beaches vibe. With some al fresco seating out the front corner, where you could enjoy the sun and the breeze while sipping on your brew and watching the locals walk and drive by.
All in all this is a great cafe with top service, wonderful meals and impeccable coffee. I know if I'm ever around, I'll be stopping by for a coffee and some brunch.