Woohoo! What better way to celebrate the reopening of a virus-free Melbourne than downing your favourite coffee?
The Victorian lockdown had me reminiscing about what I miss about Melbourne – tiny bars, great eats, friendly Melbournians, live sport and music were all there – but the coffee is number one. 
Picking a top 5 is certainly a challenge, but here are the five I will be hitting up!
Brother Baba Buda, Melbourne CBD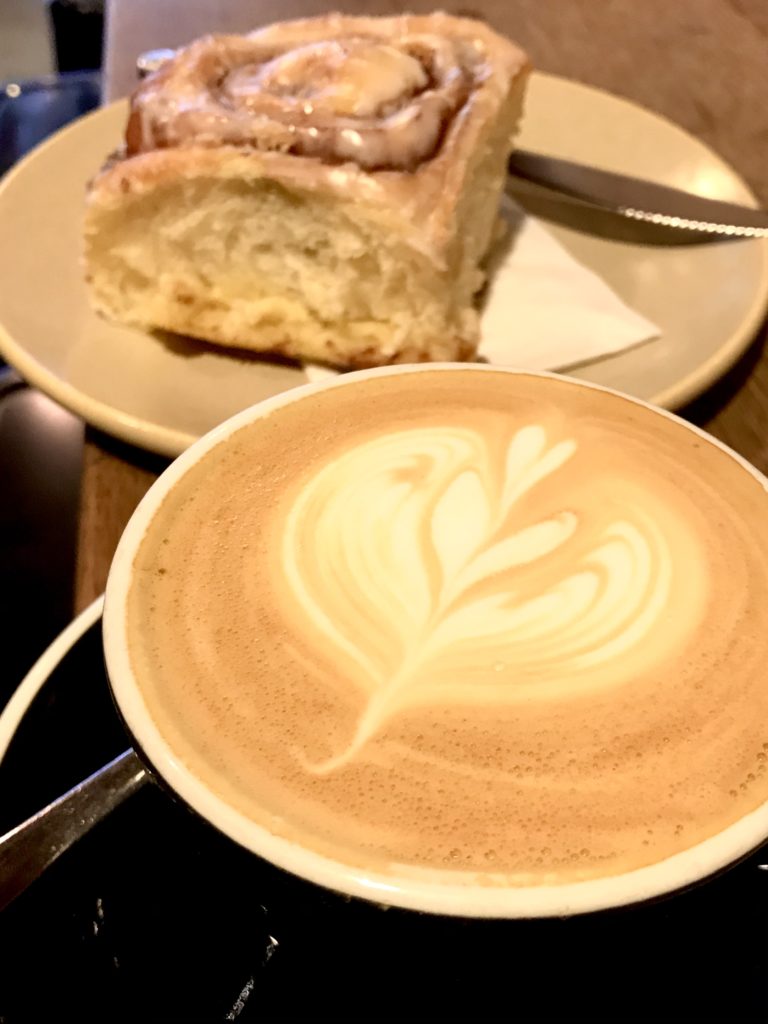 (& Seven Seeds, Carlton)
Nestled in the CBD, this is a go to for caffeine fiends in the know. Brother Baba Budan and their Seven Seeds Roastery/Cafe are now Aussie coffee institutions. 
Cosy and intimate, the interior is warm and the staff even warmer. The coffee here is delicate and precise, my flat white was perfection. Sweet yet intense, the espresso is aromatic and smooth. You can see why the regulars and visitors are both hooked on this coffee.
If you did want enjoy their scrumptious brunches and a bit more space, you can head to their very popular cafe and roastery in Carlton – Seven Seeds.
Higher Ground, Melbourne CBD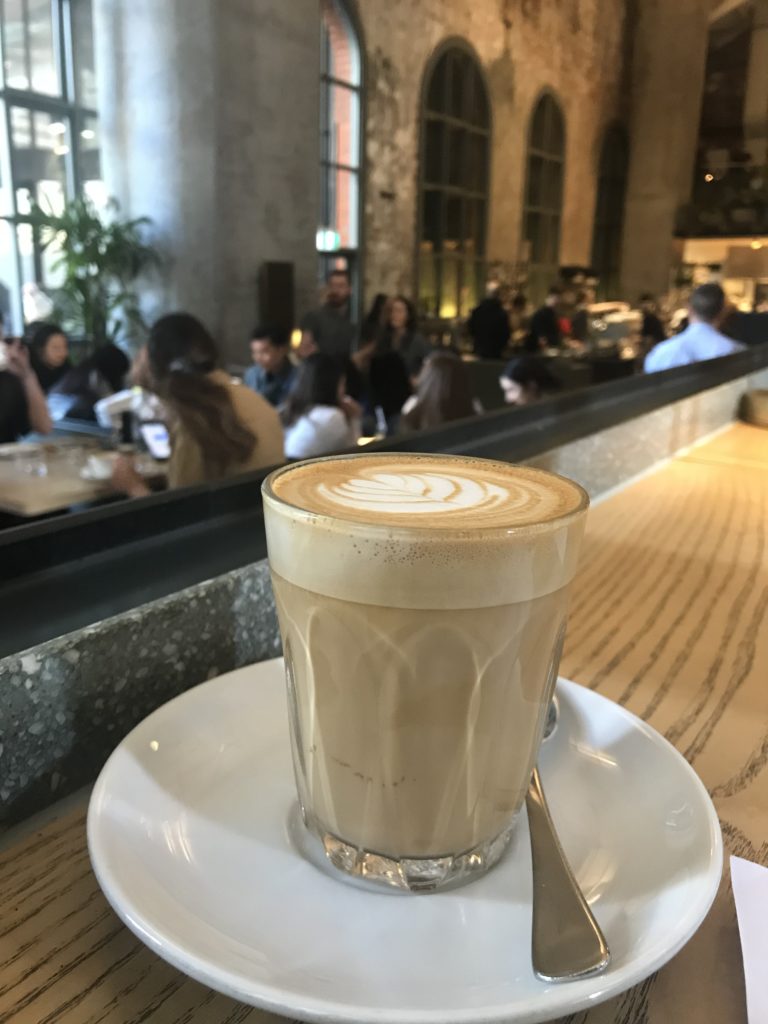 Staying in the city, Higher Ground is is a magnet for the city brunch crowd. From suits, tourists and hipsters the venue attracts a wide mix. Set In an old power station the venue is expansive and bright, with a rustic yet clean interior. You may have to wait a while to get a table, but the staff are great and will help you pick a dish too.
The coffee menu is extensive with your espresso blends and single origins, as well as your iced coffees, cold brews and drips. Personal experience tells me that the milk based coffees here are always great. Consistently smooth with wonderful nutty chocolate undertones.  
Axil, Hawthorn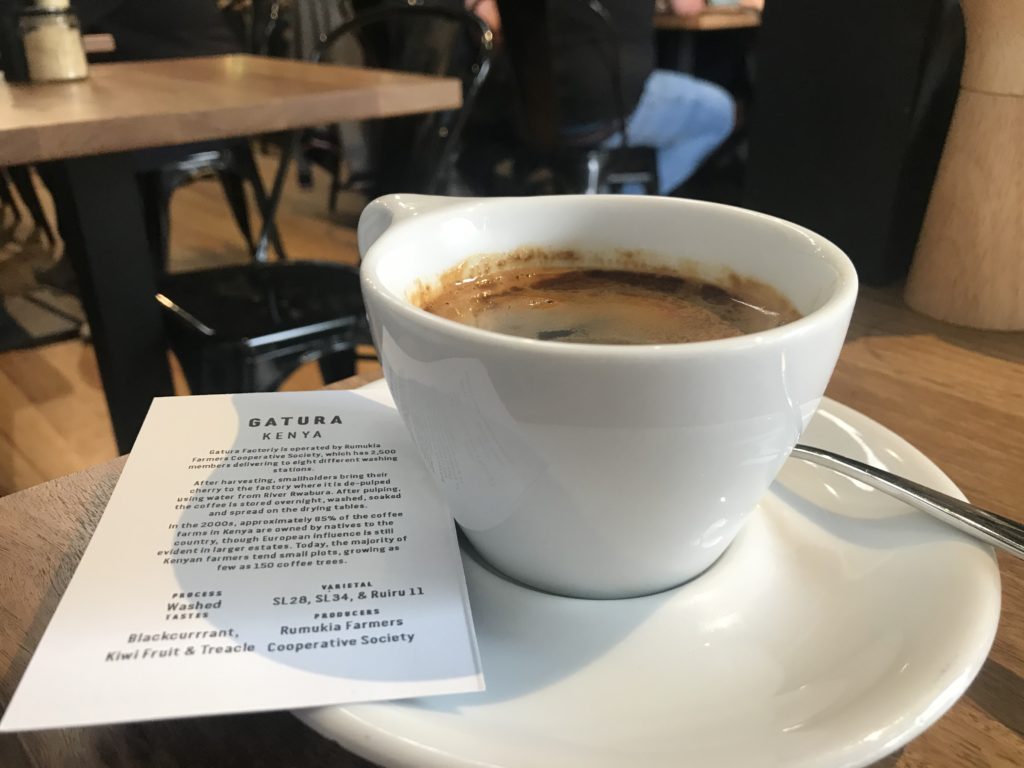 (& Axil, CBD)
Now with a number of great cafes all over the city, but the roastery and cafe in Hawthorn is where all the fun starts. For coffee aficionados the cafe is heaven. Axil source their own beans and are involved through the entire supply change from farm to table. 
We tried the the Kenya Single Origin, as per their tasting notes, we found the hints of blackcurrant and kiwi, giving it a light, refreshing tanginess. Our cup came with a card narrating the story the bean and the farm they were grown in. Naturally their milk based blends are great too – a sweet dark richness and a great caffeine kick.
St Ali, South Melbourne
An old industrial building in South Melbourne, is where its at. St Ali attracts the crowd for its coffee, but also its food. St Ali has built a reputation of producing some of the finest coffee nation wide.
As you'd expect the coffee menu is extensive, with various blends and brews. 
We may be a little boring and had the house blend, but boy does it impress. Definitely a punchy little drink the brew is sweet with choc/caramel notes, which only build on the natural coffee flavours. 
There is a reason why St Ali has a queues of caffeine junkies out the front. 
Auction Rooms, North Melbourne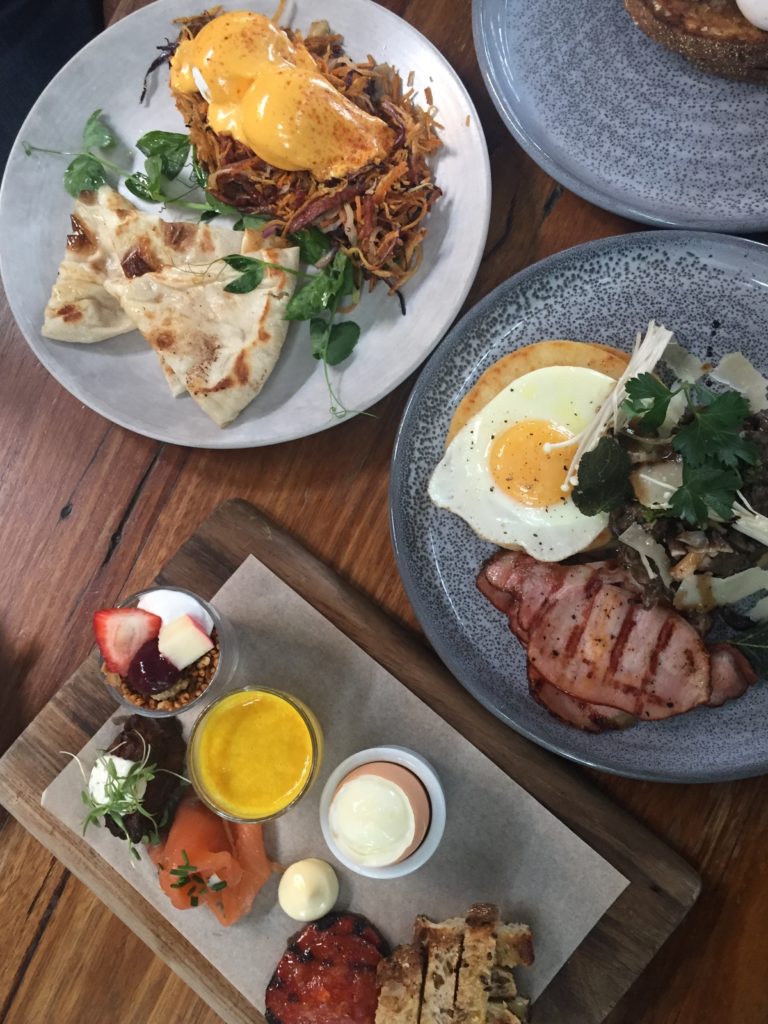 We've covered South Melbourne, so it was only fair we go North of the CBD.
The cafe is bright an airy and in a repurposed Auction Room. The cafe has a great buzz, with trendy staff and patrons interacting with each other. You always feel welcomed at Auction Rooms. 
Auction Rooms use St Ali beans for their brew, so you know you always get quality. Like the other cafes on the list you get to get your choice of brew.
These are my top five, but your'e in Melbourne after all .. you are like to find great coffee everywhere!